How customers find images
, 2012/05/05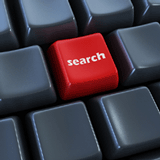 Half of the success of any image is how it is described. Wrong title and, in particular, set of keywords can "bury" any masterpiece deeply in the search results.
How buyers usually find an image? The absolute majority of downloaded images on Cliparto were found through search by keywords.
We just April 23, 2012 began to keep statistics on the online ways resulted in download. It`s too early to make a top rating of the most popular search keywords yet. But even such a short period (just two weeks) gives an opportunity for first very interesting conclusions.
We were surprised how many subscribers have found images in the Catalog, just browsing it page by page! It is about 15% of all downloads! Another 10% of downloaded images were found not directly searching by keywords, but through list of similar images on the page of another image, which was found before by keywords or other way. And another 10% downloaded images were found in the list of new uploads.
Now, the contributors can see in their list of sales how the images were found exactly.
Very few photo agencies provide such information to their partners, but Cliparto now gives this opportunity for analysis.
Comments (0)
* You need to log in to submit comments