Cliparto's Referral Programs
, 2012/08/17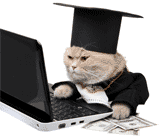 Add our referral links in your blog, personal website or a page on a social network and invite your friends and other people to Cliparto, while getting rewards! Start earning money right now.
There are two referral programs.
The first -
referral program to attract customers
. Invaiting buyers to Cliparto or Vector-Images.com, you get 20% of the first payment of the buyer came by referral link, and 30% of its second payment.
The second -
referral program to attract photographers and illustrators
for selling images at Cliparto. This program is available to Cliparto`s contributors only. We pay a one-time fee of USD 15 for each contributor came by the referral link, if one of the terms applies: when the number of approved images by referral reaches 200, or when the number of his sales reaches 20.
All you need is to place the links to Vector-Images.com or Cliparto with your unique affiliate ID. Then we use cookies to identify partner while an user registered. Real-time affiliate statistics by clicks and payments is always available at your account at Cliparto and Vector-Images.com.
Comments (0)
* You need to log in to submit comments